PCB-for-PGA-103-Ultra-Low-Noise-Figure-preamplifier-50-MHZ-4-GHZ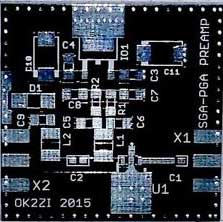 eBayで売られているPGA103+(LNA)用の基板を購入してみみました、設計はOK1ZI局の設計のようです。私の作ったものと大きな違いはありません。
This PCB is for experimenters with low noise amplifier (LNA) using the PGA-103 gain block from Mini-Circuits that covers 50 to 2304MHz.
Noise figure can be about 0.6db up to 1296MHz and about 1.3db at 2320MHz. Gain is greater than 19db. Input DC voltage can be from +8 to +15 volts.
PCB size is 39x39mm. Thickness is 1,6mm.
You can use also RFMD SPF-5189Z or any other MMIC amplifier in the SOT-89 package. The component values must be optimised for desired application.
となっていました。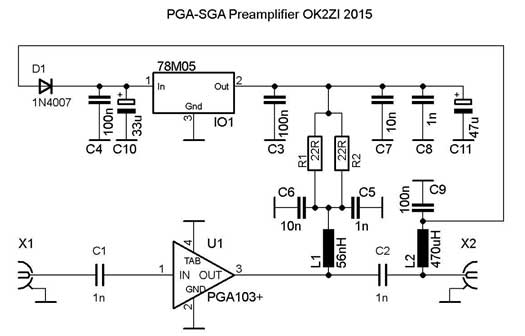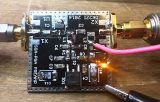 部品を取り付け組み立てて見ました、今回はSPF-5189Zを使いました、低い方の周波数では25dbのGainがあります。